How to Get Rid of Dandruff Permanently Through Natural Home Remedies
Changing weather can cause a flaky scalp that can be an annoying problem. You can also experience itching and greasiness on your scalp. You can't wear your favorite black dress or other dark-colored dresses due to white flakes on your shoulder which can be an embarrassing thing. It is a very common condition that is experienced by all people at some point in their life. Some people are more susceptible to dandruff while some experience it seasonally. It just not affects our scalp but also ears, eyebrows and less commonly on the beard. Sometimes the dandruff is very difficult to get rid of permanently. So, people search for shampoos, cream, lotions and washes to get rid of it and results in dryness in hair and hair loss.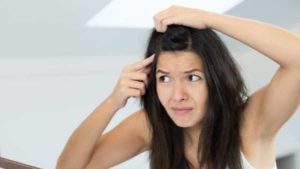 Dandruff can be caused by poor hygiene, exposing hair in dirt and infrequent washing of hair. Infrequent hair washing can accumulate oil and dead skin cells. Although your immune system plays a crucial role in causing dandruff such as in some chronic diseases where dandruff is a common condition.
Home remedies that helps to get rid of dandruff Permanently:
Changing the diet plan
Cutting off sugar and foods containing carbs can help you controlling dandruff permanently as they promote inflammation in our bodies. If you are experiencing dandruff problems you can take antioxidant-rich food and should avoid fatty foods, deep-fried foods and processed foods.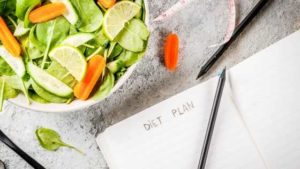 Foods containing excessive oils can produce more oil on our skin stimulating the sebaceous gland, which can be problematic if you have dandruff.
Apple cider vinegar
Apple cider vinegar has a variety of health benefits. The acidity of vinegar can help in shedding off dead skin cells on the scalp. It is believed to balance the pH of the skin. ACV also makes your hair look smoother, well moisturized and detangled.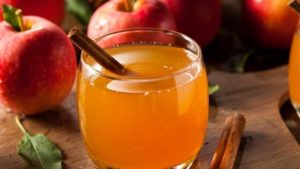 Method of use –
Mix 10 ml of ACV with an equal amount of normal water
rinse your hair with this mixture after cleansing.
For best results use this twice a week.
Aloe Vera
Aloe Vera is a succulent that is added to ointments and cosmetics. It has anti-bacterial and anti-fungal properties. When it is applied to the skin it reduces inflammation and gives a soothing effect. It exfoliates the skin mildly and promotes hair growth along with conditioning of hair.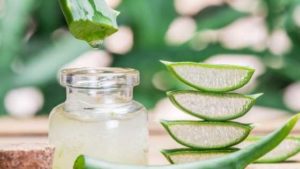 Note – Do not scratch yourself. Apply plenty of fresh aloe vera gel into your scalp before cleansing. The cooling effect of aloe vera will be beneficial for itchy scalp.
Lemon
Lemons are acidic in nature. Their acidity helps in balancing the pH of your scalp and keeps dandruff away.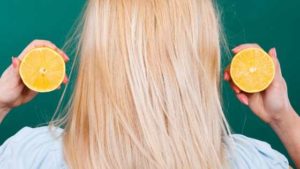 Method of use –
Squeeze a lemon and massage into your scalp.
Rinse your hair after an hour with lukewarm water.
Repeat this method 3-4 times a week and you will see the positive results.
Coconut oil
Coconut oil is well known for its multiple benefits. It provides hydration to the skin and prevents dryness. It can also reduce itching and dryness. The oil also has anti-microbial properties.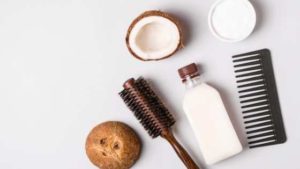 Method of use –
Apply a little warm coconut oil on your scalp 2 hours before shower.
Cleanse your hair normally and pat dry your hair.
Tea-tree oil
The oil has anti-microbial and anti-inflammatory properties. It can be helpful in fighting with many strains of fungus. Even many shampoos have 5% of tea tree oil to reduce dandruff.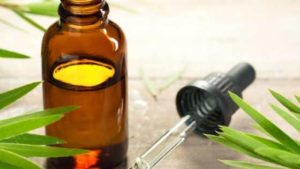 Method of use – You can add a few drops of tea tree oil in your regular hair oil or shampoo and wash normally.
Yogurt and lemon juice
A mixture of yogurt and lemon juice can be applied to the scalp directly which helps in reducing dandruff due to its acidic properties. When the mixtures dry off you can wash it off with the help of lukewarm water.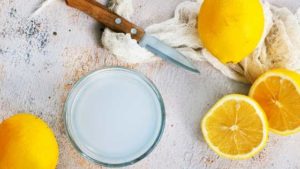 Well, it is hard to get rid of dandruff permanently but it can be managed. Follow these methods discussed above. They will help you with the management of dandruff. Next time you spot flakes, do try these remedies. While all these home remedies do not work for everyone. If you are suffering from any skin disease like eczema or psoriasis, you should speak to your doctor before trying these remedies.