3 Tips to Make Cauliflower For Vegan Rice with Food Processor
If you have been looking for a great alternative for rice, then this blog is for you. You'll also find it useful if you're wondering how to create a delicious dish with cauliflower, something that a lot of people don't know how to do. Additionally, we recommend you check out these mini food processor reviews and other kitchen appliances that will help you make easy cauliflower rice in no time.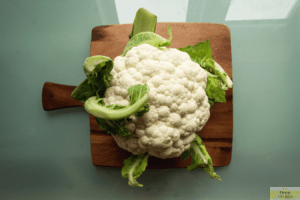 Before we introduce you to two cauliflower rice vegan recipes that we think you should try, we have three tips to share with you on how to make cauliflower rice. So, let's get started: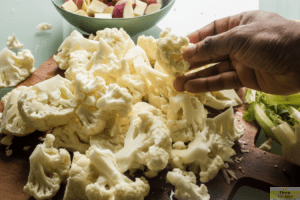 For the best results, get rid of the cauliflower leaves. Then, cut the vegetable into quarters and remove the thick core. Next, divide each quarter into three chunks. Load the food processor with small batches of the cauliflower to make it easier to produce fine rice-sized particles, and blend for about 30 seconds. 

Squeeze the grated cauliflower using paper or tea towels to remove excess moisture. It will allow them to cook well, and appear like rice grains in the end. Otherwise, they might end up steaming because of the water content and ruin your meal.

If you have any excess cauliflower rice after making your dish, you can preserve it in the freezer for later use. That will save you from the hassle of repeating the process of making cauliflower rice when you need it again.
Now that you know the tricks that matter, here are recipes cauliflower rice that is a must-try. 
Vegan Cauliflower Fried Rice 
Prep Time: 15 minutes 
Total Time: 25 minutes 
Ingredients
5 cups cauliflower rice, homemade 
½ cup diced red bell pepper 
4 carrots 
½ cup diced onion 
1 cup frozen peas
2 cloves garlic 
1 tablespoon extra virgin olive oil
¼ teaspoon black pepper 
¼ teaspoon salt
¼ cup chopped green onion 
1 tablespoon low sodium soy sauce 
Toasted sesame seeds
Sriracha 
How to Make
Pulse chunks of cauliflower in a food processor to make cauliflower rice. 

Heat olive oil in a large lipped pan to medium heat. 

Sauté diced onions, carrots, peas, and stripped bell pepper. Cook until they're tender and the onions are translucent. 

Add cauliflower rice and garlic and sauté for 3 minutes. 

Season with pepper and salt. 

Add soy sauce and mix, then stir in the chopped green onion. 

Garnish with sesame seeds and drizzle with sriracha to serve. 
For the next cauliflower rice recipe, we'll add a Mediterranean twist with ingredients such as parsley, pepper, and almonds. It is a low-calories cauliflower rice recipe that's an ideal side dish for heavy meals. Nutrition-wise, you'll be benefiting from anti-carcinogenic, anti-inflammatory, and antioxidant properties. 
Mediterranean Cauliflower Rice
Ingredients
1 medium cauliflower head

½ cup sliced almonds

2 tablespoons extra virgin olive oil

2 pressed cloves garlic

¼ teaspoon fine sea salt

A pinch of red pepper flakes

1 tablespoon lemon juice 

½ cup chopped flat-leaf parsley

Freshly ground black pepper
How to Make
Cut the cauliflower into chunks. Pulse them in a food processor, working in small bunches to break them into small, rice-like pieces.

Wrap the cauliflower rice in a clean tea towel, then twist and squeeze to get rid of excess water.

In a large skillet, toast the almonds over medium heat. Stir to keep them from burning and cook for 3-5 minutes until they turn golden brown. Transfer them to a bowl to cool.

In the skillet, put olive oil and garlic. Cook for 20 seconds until the garlic is fragrant.

Add the red pepper flakes, cauliflower, and salt, then stir to combine. Cook until the cauliflower begins turning golden brown. That will take about 6-10 minutes.

Remove skillet from heat and stir in the toasted almonds, lemon juice, and parsley.

Season with black pepper and salt.

The dish is best served when warm.
Conclusion: Cauliflower rice is a low-carb and healthy substitute for grains. Besides, it's a delicious way of adding vegetables to your food that everyone is sure to love. You can cook it with a bunch of other veggies such as carrots and peas for more variety and nutritional benefits. 
Make sure you adhere to our three tips for great results. If you're pressed for time, you can opt for store-bought cauliflower rice instead. Still, we advise using a food processor for cauliflower rice for the best flavor experience. Let us know if you tried these recipes and what you thought about them.